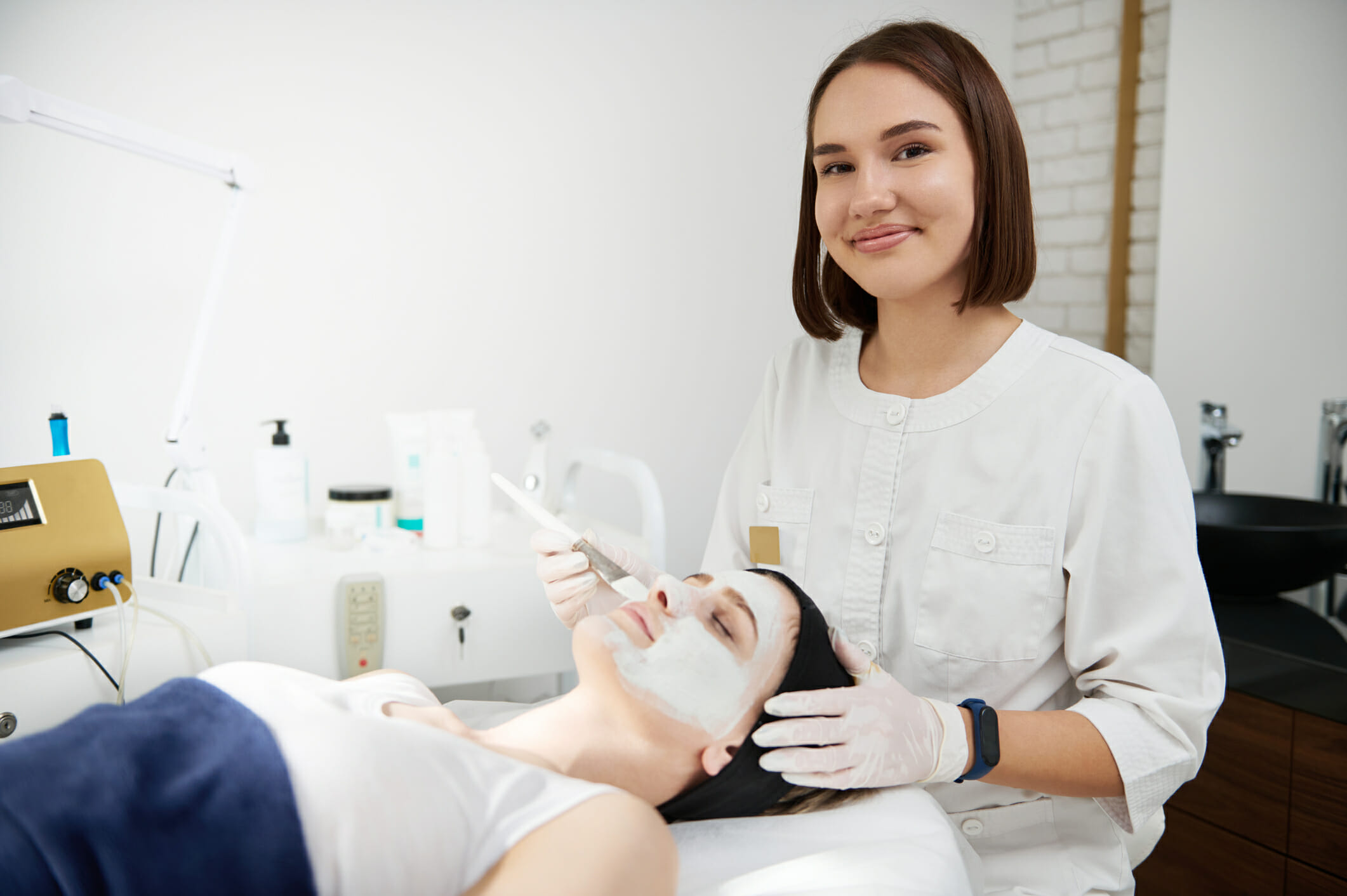 Does it feel like you've spent too much time working in a job that doesn't bring you joy? Sadly, you aren't alone. So many people spend weeks, months, and even years doing the same things at the same jobs, not getting any closer to their actual goals. But, it's important to remember that no matter how long you have been in that position, you have the power to make a change. And, if you have a passion for beauty, you deserve a career that feeds that passion. At Nuvani Institute, we train students for exciting careers in the beauty industry. And, if you have been searching for a San Antonio esthetician school that can prepare you for a beauty career, we're here to help. Explore the advantages of our cosmetology programs to see how Nuvani Institute could prepare you for success.
1. Training That Gets You Ready for a New Career
If you are considering a career as an esthetician, knowing how to care for your clients' skin is an important part of it. At Nuvani Institute, students are trained by dedicated instructors who can teach them the proper techniques. Our Cosmetology Operator program includes several skills that can be useful to estheticians, such as facials and skin care treatments and practices. In addition, students learn a number of other in-demand techniques, including:
Manicuring
Hair & scalp treatment
Haircutting & hairstyling
Cold waving
And more
With these skills, our San Antonio students can lay the groundwork for an exciting career as an esthetician, a manicurist, or a cosmetologist.
2.  You Could Work in a Variety of Settings
Another great reason to choose our Cosmetology Operator program is that it could help prepare you to work in several exciting settings. These can include salons, day spas, resorts, medi-spas, and even dermatology clinics. Additionally, some estheticians may choose to become makeup artists, working anywhere from department stores to major TV and movie productions. And, if you would like to own your own salon or spa, our program includes Salon Management and Practices courses that can help with that as well.
3. You Could Join a Profession That's Growing
When you're planning to start a new career, it makes sense to seek a path that's on the rise. According to the Bureau of Labor Statistics, the job outlook for skincare specialists is 29% from now until 2030. The average job outlook is around 8%, which means skincare specialists should see a significantly higher number of job opportunities than average for the next several years. This can give career seekers added confidence, knowing that there should be less competition for the same jobs when they are ready to become professionals.
Are You Searching San Antonio for an Esthetician School?
If you are in San Antonio searching for an esthetician school, you owe it to yourself to see how Nuvani Institute could help shape your professional future. Get in touch with us by calling 210-731-8449 or contact us online. Start training for the career you deserve and reach out to Nuvani Institute today!