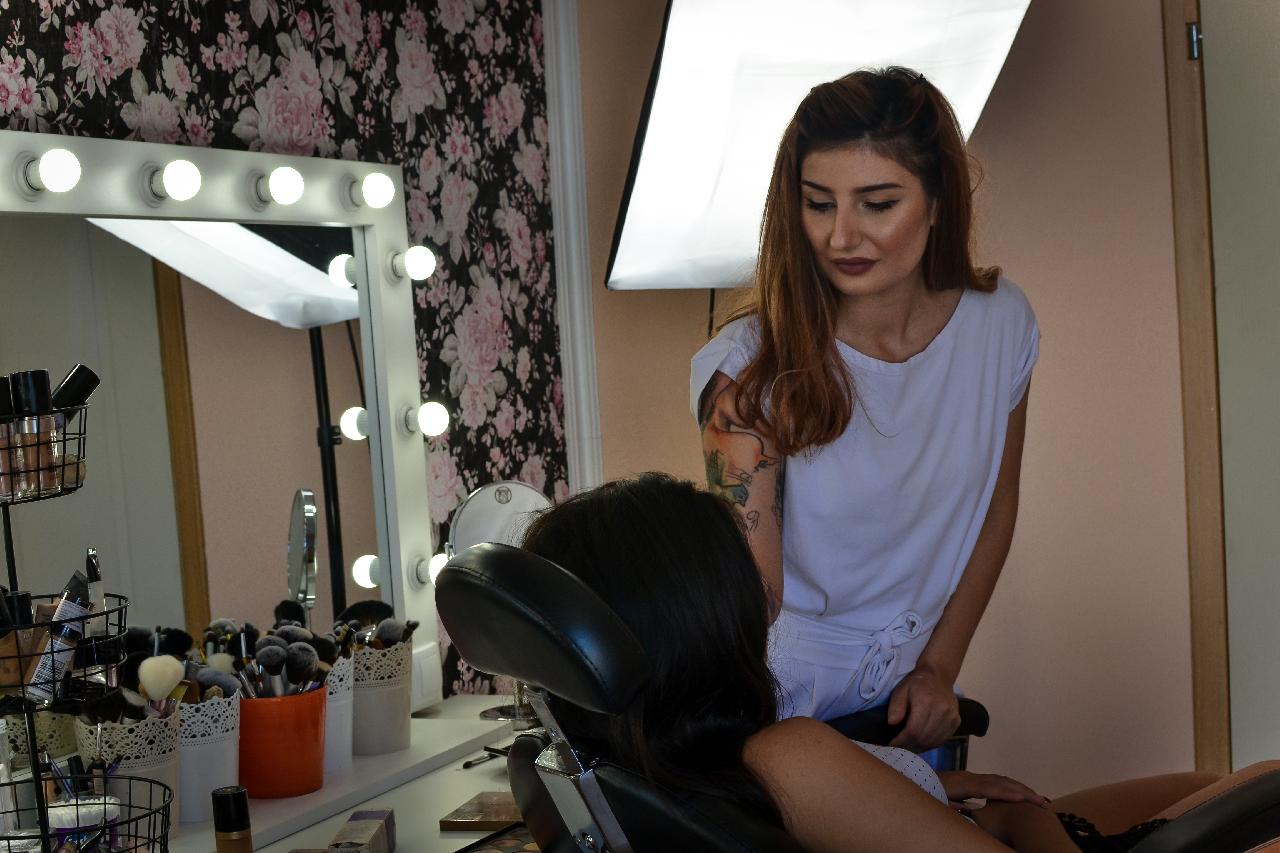 Do you love getting compliments on your makeup? There's nothing like the feeling of seeing that extra effort pay off, making an impression with the people you meet. In the same way, beautifully styled hair can deliver a whole new look that helps a person stand out. And, as great as it can feel to pull off these looks yourself, it can be just as fulfilling to help others do the same! Imagine being able to experience the satisfaction of bringing out the beauty in others every day. As a professional cosmetologist, you could do exactly that! With career training from Nuvani Institute, you could regularly work with clients to take their beauty to the next level. If you're searching for an affordable makeup and hair school in Austin, learn how Nuvani Institute could help you achieve more!
Unlock Your Potential As a Professional
When you're ready to start a new career, you want training that prepares you for success. At Nuvani Institute, we guide students toward reaching their potential as cosmetologists with well-rounded cosmetology programs. Here, you can learn valuable techniques to make you stand out both with clients and potential employers. Our Cosmetology Operator program teaches students several valuable skills, such as:
Hair Coloring
Chemical Relaxing
Haircutting
Hairstyling
Manicure
Hair & Scalp Treatment
And Facials, among others
At Nuvani Institute, students receive training from experts in the field to grow and develop their natural talents even further.
Gain the Skills and Knowledge for Managing Your Own Salon
Nuvani Institute students also receive training to help them be better salon managers and owners. Our Cosmetology Operator program trains students in salon management and practices, pairing practical skill training with the knowledge necessary to effectively run a salon. Students learn the fundamentals of business management, opening a salon, licensing requirements and regulations, laws, salon operations, policies, practices, advertising, sales, public/human relations, insurance, and salon safety. So, if you could see yourself possibly opening a salon of your own at some point, these courses could help you do it the right way.
Invest in a Career
When it comes to your professional future, you have options. One of those options may be attending a four-year university. However, the time and money it takes to complete a four-year-college program can be quite costly. But with training from Nuvani Institute, you could complete the Cosmetology Operator program in less than a year! And on-time graduates can be eligible for a tuition award amount of up to $2,000 and may qualify for grants of up to $7,000.
Searching for an Affordable Makeup and Hair School in Austin?
Ready to turn your love of beauty into a profession? If you're searching for an affordable makeup and hair school in Austin, discover what training from Nuvani Institute could do for you. Call 512-782-4939 for our Austin campus, or visit our locations page to find the Nuvani Institute nearest you. Take your professional future into your own hands and contact us today!