In a city as big as San Antonio, you have some options for your education. Has the beauty industry always interested you? Do you consider doing your hair and painting your nails some of your passions? Then beauty school in San Antonio might be the perfect next step for you. You'll be studying something you actually enjoy for once. What's more, beauty school could lead to a rewarding new career.
There's a Beauty School For You in San Antonio
It turns out, the term "beauty school" can mean many different things. You've heard that "beauty is in the eye of the beholder," well beauty school is too! Which program you take depends on your eventual goals. You can take beauty school classes for hair, skin, or nails. You can even go to beauty school to teach beauty yourself! Nuvani has four programs, each one focusing on one of these areas:
Cosmetology Operator: The Cosmetology Operator program is perfect for students dreaming of becoming hair stylists. It focuses on teaching hair cutting, styling, coloring, and relaxing. Students will also learn about salon management and practices. The curriculum is designed to get you ready to enter the working world after graduation.
Cosmetology Manicure Specialist: Love painting nails? Make it a career with the Cosmetology Manicure Specialist program. This course of study teaches manicuring professional practices as well as the physiology of hands and arms. Like all programs, it's designed to help students pass the written and practical state exam.
Cosmetology Esthetician: At our location in Austin, you can study how to best take care of skin. The Cosmetology Esthetician program covers skin health, chemistry, nutrition, and all the products and tools that help take care of it. Makeup application and hair removal are part of the program too!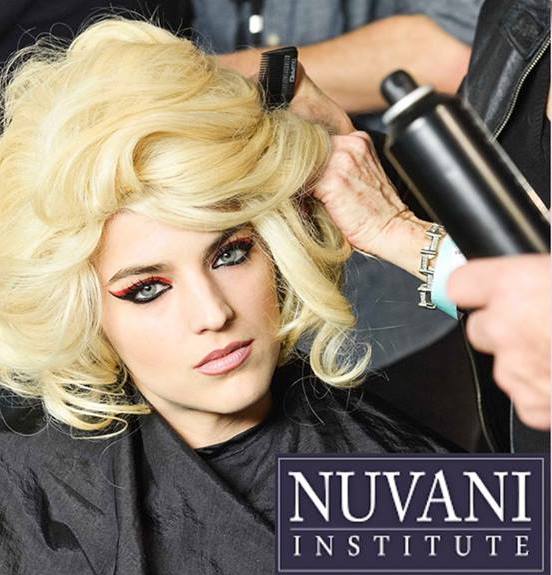 Work In The Beauty Industry
You always hear that you should follow your passions. It turns out, your passion can make good sense too! According to the Bureau of Labor Statistics (BLS), the job outlook for hair stylists and cosmetologists is good. In fact, it's growing at 13%. When you compare it to the average of all jobs is just 7%, the rate is growing almost twice as fast. This comparison means that it might be easier to find work in this field than others.
The Nuvani Beauty School
Technically, we're called Nuvani Institute, not Nuvani Beauty School. But whatever you want to call us, we're dedicated to teaching Texas cosmetology students the information they need to know. As a career school, we hope all our students secure future employment. We're here to prepare them to set out on their own to become beauty professionals. We have five locations throughout If you're interested in any of our beauty school programs in San Antonio, give us a call at (210) 731-8449.