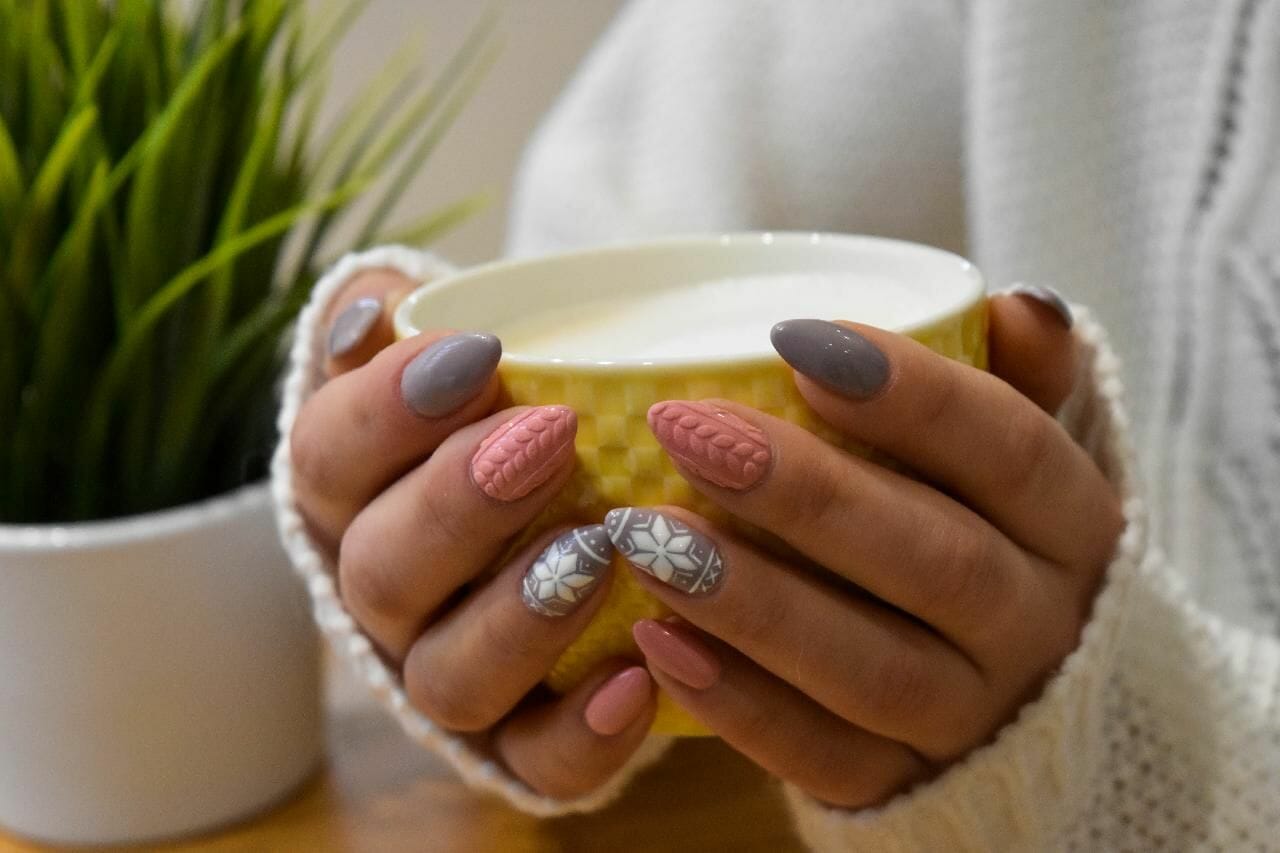 The problem with many jobs is that they can stifle a person's natural creativity. Working in retail or the food industry may pay the bills. But wouldn't it be better to find a career where you can also express yourself? As a cosmetology manicure specialist, you could do just that! Picture how fulfilling it would be to bring more beauty into the world each day through your work. With training from Nuvani Institute, you can learn how to tap into your natural creativity and use those skills in a new career! And we offer a nail technician program that prepares students to get their nail technician license! Explore the Nuvani Institute's nail technician program and see how a trusted cosmetology school can make all the difference.
On the Cutting Edge
The Cosmetology Manicure Specialist program teaches you techniques that can help you begin an exciting new career as a cosmetology professional! Additionally, students learn about the fundamentals of anatomy, chemistry, and practices to build a solid foundation for their skills. Nuvani Institute students learn how to work with the newest equipment and the latest materials and styles. So career training from Nuvani can put you on the cutting edge of a rapidly growing industry! The Bureau of Labor Statistics projects that the job outlook for manicurists and pedicurists is set to increase by an incredible 19 percent from 2019 to 2029. And this means that when you've completed your career training with Nuvani Beauty Schools and Salon and received your nail technician license, there could be several career opportunities out there waiting for you!
Keeping Clients Safe, Happy, and Stylish
When you have a natural talent for making nails beautiful, we can help you grow those skills and learn techniques that could make you a hero to your clients! When you see the smiling face of a satisfied client, it can be a huge confidence booster. And, when they see what great work you do, they're likely to tell their friends, potentially bringing you even more clients!
Nuvani Beauty School and Salon teaches you how to handle these techniques effectively and safely. Students learn how to give manicures and pedicures from experienced professionals, step by step. Additionally, students are also trained to use equipment like nail files, scrubbers, clippers, and cutters. And then there's the really fun stuff, like nail polish techniques and nail art, tattoos, and glitter! If you have an artistic side, this can give you the chance to let it shine.
A Nail Technician Program and So Much More
When you want a career that embraces your creativity and your love for beauty, Nuvani Institute is ready to help. And the best part is that you could complete the program in as little as 20 weeks. Once you've passed the nail technician license exam, it can open up opportunities to work in salons, spas, and other exciting practice areas! So, if you are ready for a change, get in touch with our admissions office. We're ready to help you turn your passion into a profession.