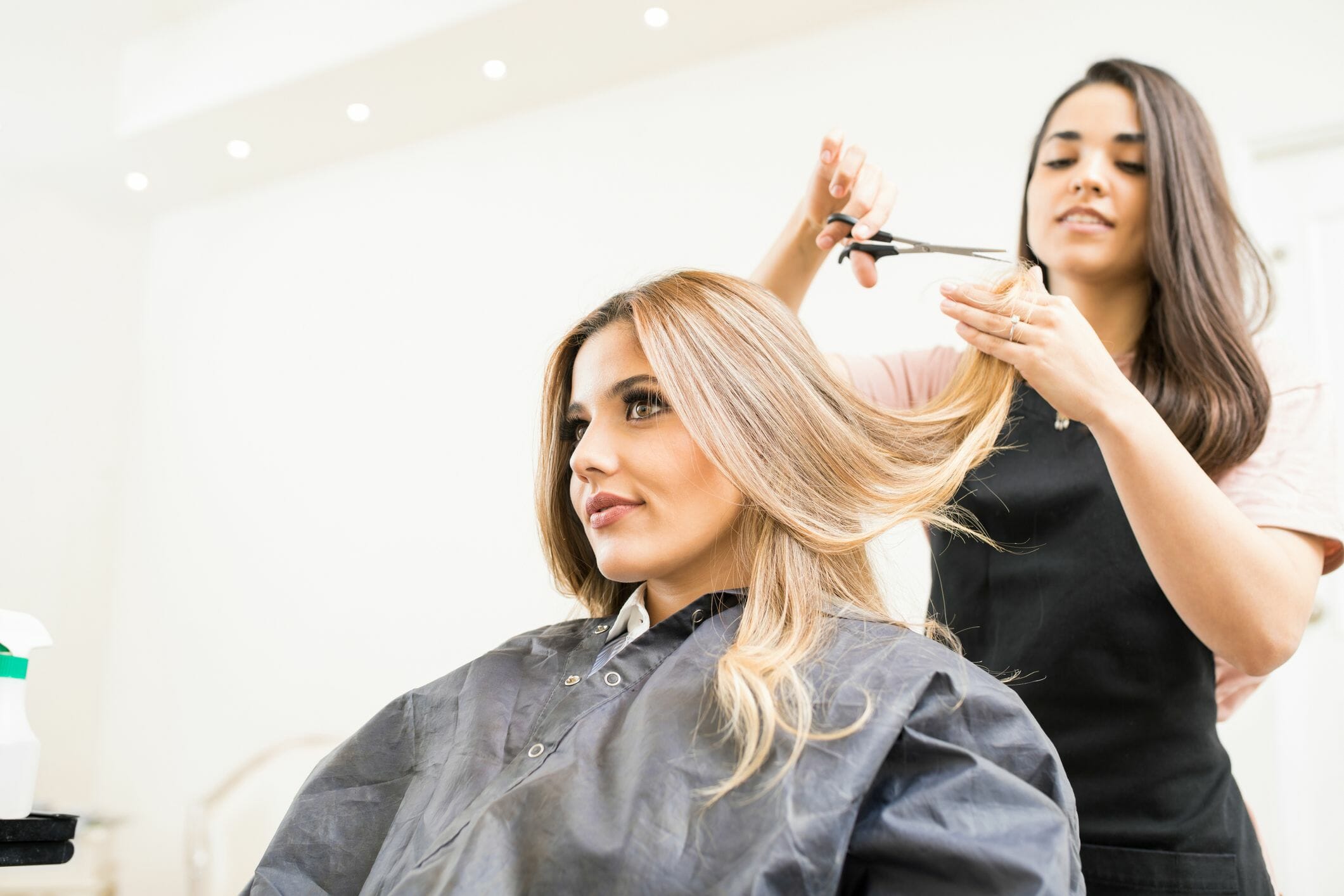 Have you ever given a friend a makeover that they absolutely loved? When you have a talent for beauty, you shouldn't keep it to yourself! Unfortunately, many people often find themselves stuck in jobs that aren't very fulfilling. And, one of the main reasons why is that they work in industries that don't nurture their passion. But, if you know that you have a talent and a passion for beauty, you shouldn't settle for anything less than a career that feeds both. Nuvani Institute trains students for rewarding new careers as cosmetology professionals. If you are tired of the same old job and want to do something that speaks to you, it's time to explore our Austin beauty classes.
Find out why now may be the best time to shift gears and train for a new career. And learn about the excellent advantages our cosmetology programs could provide for you.
Grow Your Skills With Us
You may already have some experience cutting hair, applying makeup, or working with nails. But, when you choose Nuvani Institute for your beauty classes in Austin, you can take your skills to the next level! Our team of instructors is composed of professionals with industry experience. So you can get your career training from experts in the field, helping you learn vital techniques the right way. Explore some of the courses you can take once you choose our Cosmetology Operator program:
Shampoo and Related Theory
Hair & Scalp Treatment and Related Theory
Cold Waving and Related Theory
Chemical Hair Relaxing and Related Theory
Hair Coloring and Related Theory
Manicuring and Related Theory
Facials and Related Theory
Haircutting, Styling, and Related Theory
Our Cosmetology Operator program can help you become a well-rounded and versatile beauty professional. Manicuring, hairstyling, facials—our students are trained to perform a variety of in-demand techniques. And, if you are a career seeker with dreams of working in the beauty industry, our Austin beauty classes could provide you with the training to turn your dreams into reality.
Do What You Love!
Another great reason to choose Nuvani Institute for your career training is you can gain the skills and experiences to transform your passion into a career. We mentioned some of the courses that teach our students how to become better beauty professionals. But, beyond traditional learning, we also offer hands-on training experiences. As a student, you can have the opportunity to begin your training with a realistic mannequin. This can help you refine your skills before moving on to salon experiences that get you ready for the career ahead. With career training from Nuvani Institute, you don't just learn about cosmetology. You can also have the chance to do what you love!
Searching for Beauty Classes in Austin?
If you've been searching for beauty classes in Austin, you deserve to see how training from Nuvani Institute could shape your future. Call 512-782-4939 or contact us online to learn more about our programs. Don't wait for your dreams to happen. Take the first steps toward a fulfilling new career in the beauty industry today!