Most of us have, at one point or another, been at a low-point and wanted to change our lives for the better. If you're there now and wanting to change your life, there is a way to do it! A new career is within reach for you, you just have to reach out and grab it.
Career training can be life changing when it's pursued correctly. Scheduling a tour at a beauty school in San Antonio is the first step to determining whether it's the right step for you.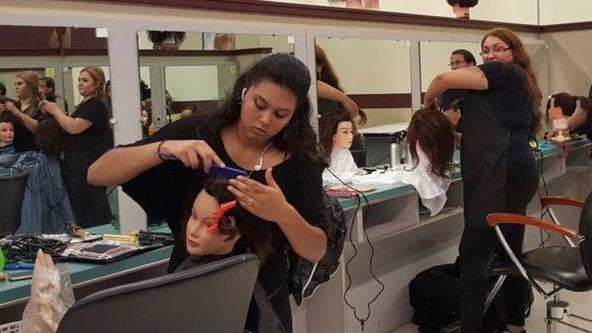 How To Enroll In Cosmetology Classes
The first thing is just to talk to an admissions representative at the school and get a good idea of why the school is the right fit for you and take a tour to meet students and instructors. An admissions representative will be able to walk you through the process, from start to finish.
Financial Aid
One of the first things any prospective student at Nuvani Institute's beauty school in San Antonio will do is sit down with an admission representative and have a financial aid interview, to determine if they qualify for financial aid.
Many of the students who attend Nuvani Institute can qualify for financial aid. Getting help to train for a new career as a cosmetologist, esthetician or manicurist is just one step away.
Why Nuvani?
Ultimately, what Nuvani Institute offers is the ability to enroll in a school that can provide career training in the cosmetology field. This includes:
Small Class Sizes
Committed Instructors
Hands-On Learning
Affordable Tuition
Contact Nuvani Institute
Do you want to talk to an admissions representative? Whether you want to enroll in school today or you just want to get a few more questions answered, we can help you. Contact us by calling (210) 731-8449 or emailing us here.