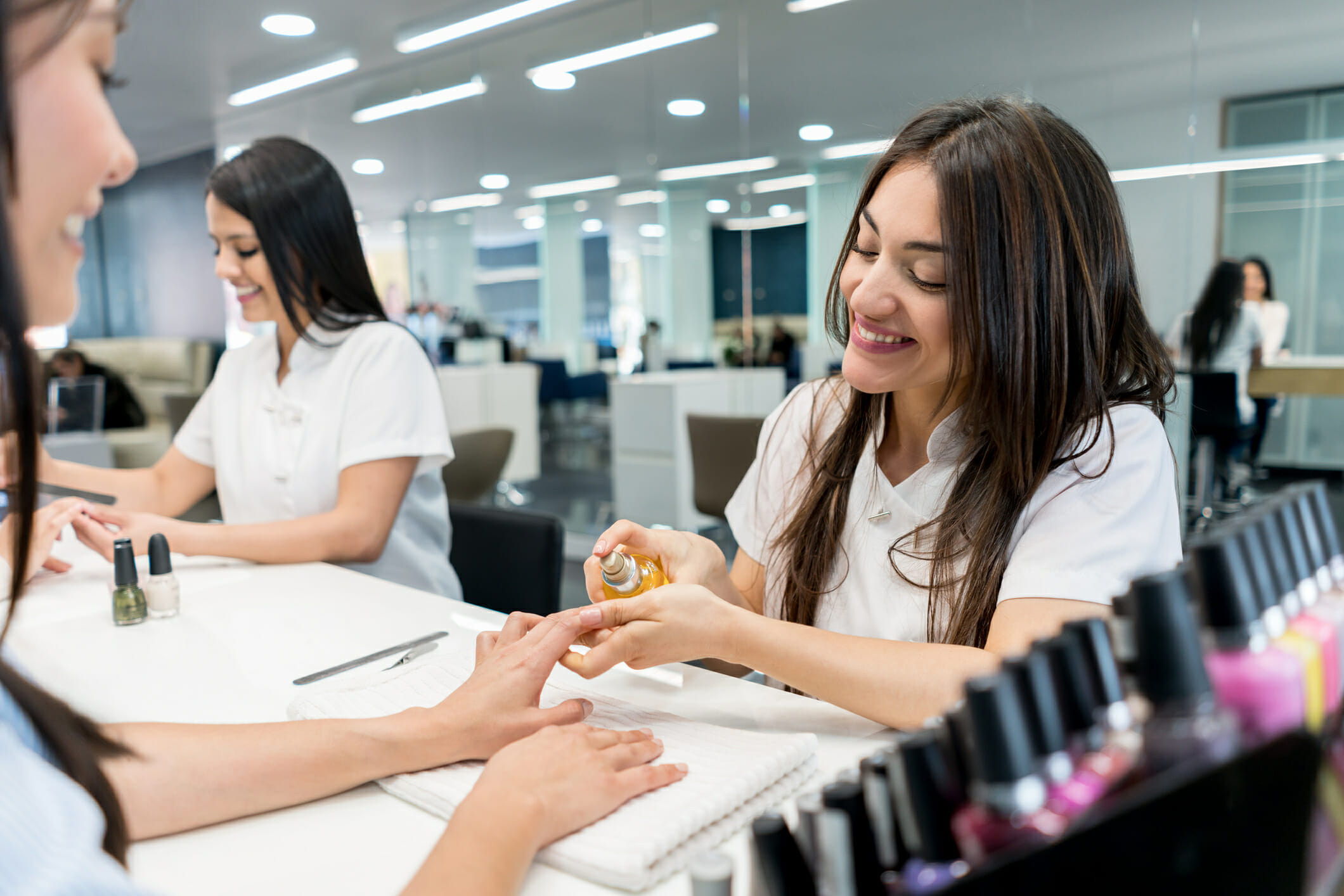 Do you have an artistic side and a flair for fashion? If so, then you should know that there are exciting cosmetology careers that bring both of these passions together. As a nail technician, you could make a living delighting your clients with cutting-edge techniques. And, when others see the quality of your work, it could send even more clients your way, growing your business. But, before you can begin impressing the world with your skills, you need a strong foundation. At Nuvani Institute, we offer nail tech classes in Austin that prepare you for success. Learn more about our Cosmetology Manicure Specialist program to see how it can assist you in building your professional future.
What You Can Learn
It's no secret that beautifully manicured nails can be a huge confidence booster. And the work of a well-trained nail technician can turn heads and capture the imagination. But this talent doesn't just appear overnight. Instead, it takes a dedicated and knowledgeable professional to turn nails into works of art.
At Nuvani Institute, our instructors go above and beyond to help students reach their full potential as professionals. In addition to learning how to properly perform manicures and pedicures, students are trained in the techniques that can help nails stand out. This includes creating nail art, nail tattoos, and beautifying the nails with glitter. Students are also taught how to use nail files, nail clippers, scrubbers, scissors, and cutters as professionals.
Our nail technician clases in Austin cover the fundamentals of the position as well as more advanced techniques. The Manicure Specialist program covers:
Manicure procedures
Arms and hands
Nerves
Nails
Chemistry in manicuring
Professional practices
This program prepares students to get their Manicurist Speciality License. Nuvani Institute provides students with a well-rounded education that can make them versatile professionals. And, the best part is that you can complete the program in as little as 20 weeks!
Growing Opportunities
Before embarking on a new career path, it's important to understand the kinds of opportunities it can provide. According to the Bureau of Labor Statistics, the job outlook for manicurists and pedicurists is 33%. This is considered much faster than the average growth rate of other jobs. And it means that there should be plenty of opportunities when you are ready to begin your new career!
Looking for Nail Tech Classes in Austin?
If you've been considering nail tech classes in Austin, it's time to see what Nuvani Institute could do for you. Call us at 512-782-4939 or contact us online to learn more about our program. Take the first step toward a rewarding career you can be proud of today!