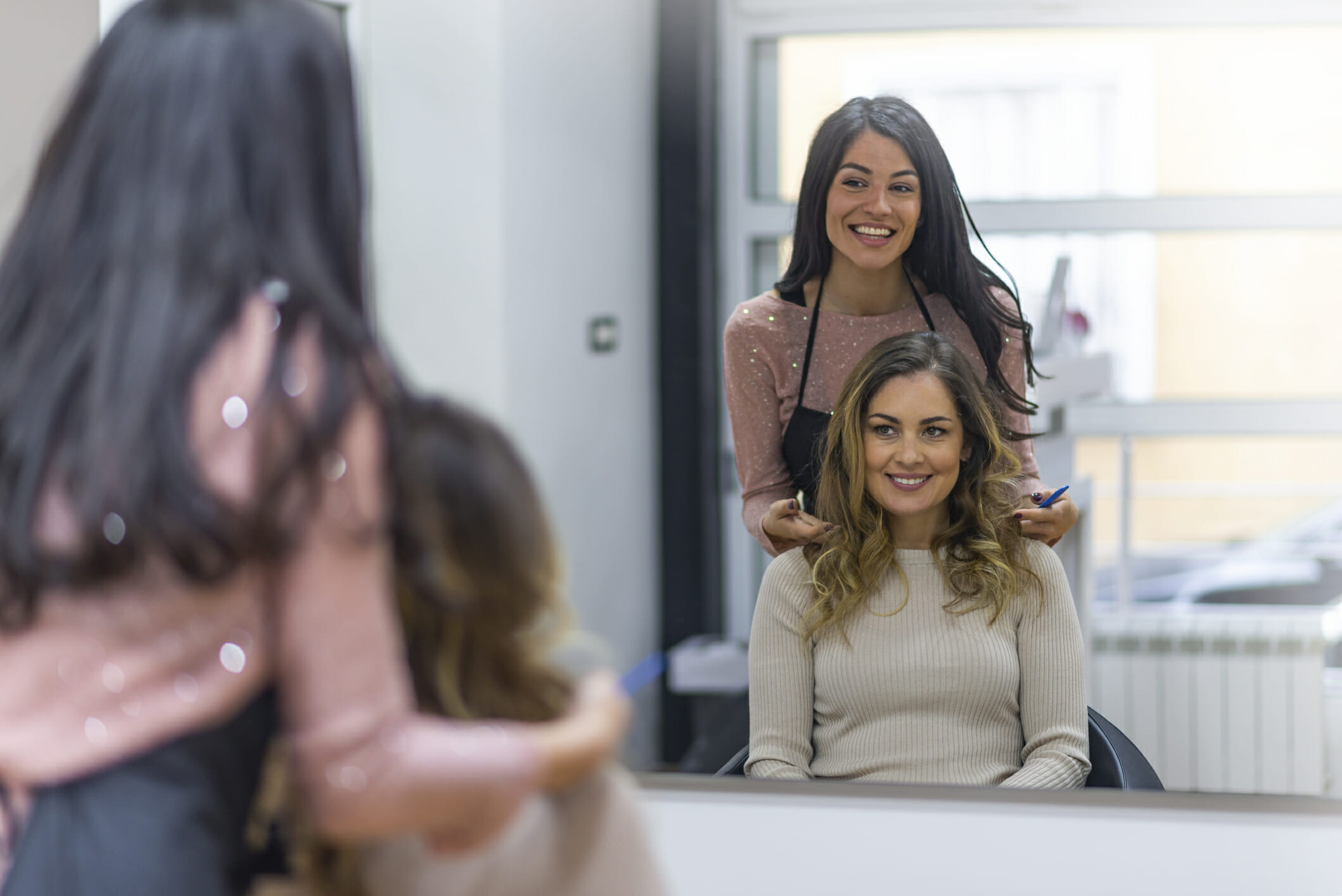 Are you someone others depend on for beauty advice? If so, that means they put a lot of faith in your judgment when it comes to looking great. It also means that a career as a beauty expert could be the perfect move for you! Think about it: how many jobs have you had that were just that—jobs? Wouldn't you rather start a career doing something that feeds your passion? If you have a natural talent for beauty, you deserve to turn your passion into a profession. Imagine how incredible it could feel to take your clients' beauty to new heights on a regular basis. As a cosmetologist, you could do exactly that! Nuvani Institute has helped so many students hone their skills to become true professionals. And our next success story could be yours! Learn why Nuvani Beauty School in Uvalde can be the right choice for your cosmetology training.
Training That Prepares You for the Real World
When you choose Nuvani Institute for your cosmetology training, our mission is to prepare you for a successful career in the real world. Our programs are designed to teach you the skills and knowledge you need to know to become a true professional. Unlike the programs in most four-year universities, our career training programs get straight to the point.
We respect your time, which is why we don't fill our curriculum with unnecessary fluff and filler courses. Instead, we teach you how to properly perform the techniques your clients will expect. These skills include:
Haircutting & Hairstyling
Cold Waving
Hair Relaxing
Shampoo
Hair & Scalp Treatment
Facials
Manicuring
And More!
Our curriculum teaches the hows and whys behind many of these techniques to help students become better beauty professionals. Additionally, students can benefit from training experiences designed to prepare them for the future. This includes working with realistic mannequins to build confidence in their skills. From there, students can move on to training in salon settings similar to many of the modern beauty salons across the country.
You Could Finish Sooner Than You Might Think!
Again, we respect your time. This is why our programs are career-focused to help students complete their training and begin new careers faster! Unlike many university programs that can take up to four years to complete or longer, our Cosmetology Operator day program can be completed in just 50 weeks—that's less than a year!
And, if you need flexibility, we also offer an evening program which can be finished in 75 weeks. So, you can choose the program schedule that makes the most sense for your needs.
Start Training for a New Career at Our Beauty School in Uvalde
When you want a streamlined career training path that teaches you important skills while respecting your time, it's time to see what Nuvani Beauty School in Uvalde could do for you! Call 830-278-4103 or contact us online to get started. Don't wait until tomorrow. Take charge of your future and get in touch with us today!