Are you ready to have a job you actually want to do? It might not take as long as you'd expect. People throughout Texas are looking for training that will allow them to do just that! Turn your passion into a career in as little as five months with nail technician classes. Imagine having a job you really enjoy! Get started now—what are you waiting for?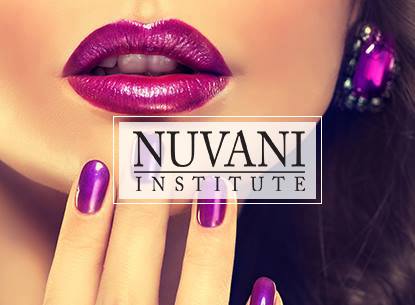 Nail Technician Classes At Nuvani
Turn your passion into a career and discover a job that's about more than punching a clock! The goal of a career college is to graduate well-rounded, confident professionals. To help prepare you for a new career, the courses you'll take at Nuvani include:
Manicuring Orientation: Start with the basics! Learn the procedures and purpose of manicures, including best safety and health practices. You'll also become familiar with the Texas Department of Licensing and Regulation General Rules and Regulations.
Manicuring Procedures: Master the steps of multiple kinds of manicures—including all the implements, supplies, and materials you'll need to use. Both foot and hand massages are taught, as well as nail art, including artificial nails, and nail wrappings.
Arms and Hands: You'll be taught the procedures used for arm and hand massages, as well as bleaching to lighten tanned or freckled skin.
Nerves: Understand the different types of nerves in the hands, feet, arms, and legs. The point is to learn how manicures and pedicures affect them.
Nails: Learn advanced nail techniques, including artificial and sculptured nails, nail wrapping, liquid nail wraps, and nail artistry. Nail disorders, irregularities, and common diseases are discussed so that you can recognize them and if necessary, inform your client.
Chemistry in Manicuring: Back to chemistry class! It's essential to know the chemical composition of the materials used in manicuring. Equally important is being familiar with the proper storage, safety, and sanitation procedures.
Professional Practices: Being a real professional takes more than knowing how to do nails! Learn proper office procedures to manage customer appointments, record control, and tax basics.
Why Nuvani?
At the Nuvani Institute, we work with prospective students to help them decide which program best fits their needs. Our admissions representatives will work with you to ensure that all of your questions are answered. Financial aid is available for those students who qualify. Students meet with a financial aid counselor early on in the admissions process.
But there's more than just financial aid to consider. Nuvani also offers small class sizes, committed instructors, affordable tuition, and a convenient campus. We think it could be the right choice for you!
Multiple Locations
The Cosmetology Manicure Specialist program is available for Nuvani students in Austin and San Antonio. If you want to learn more about any of these schools or their campuses, ask for more information or schedule a tour. There's no time to waste when you're considering your future!