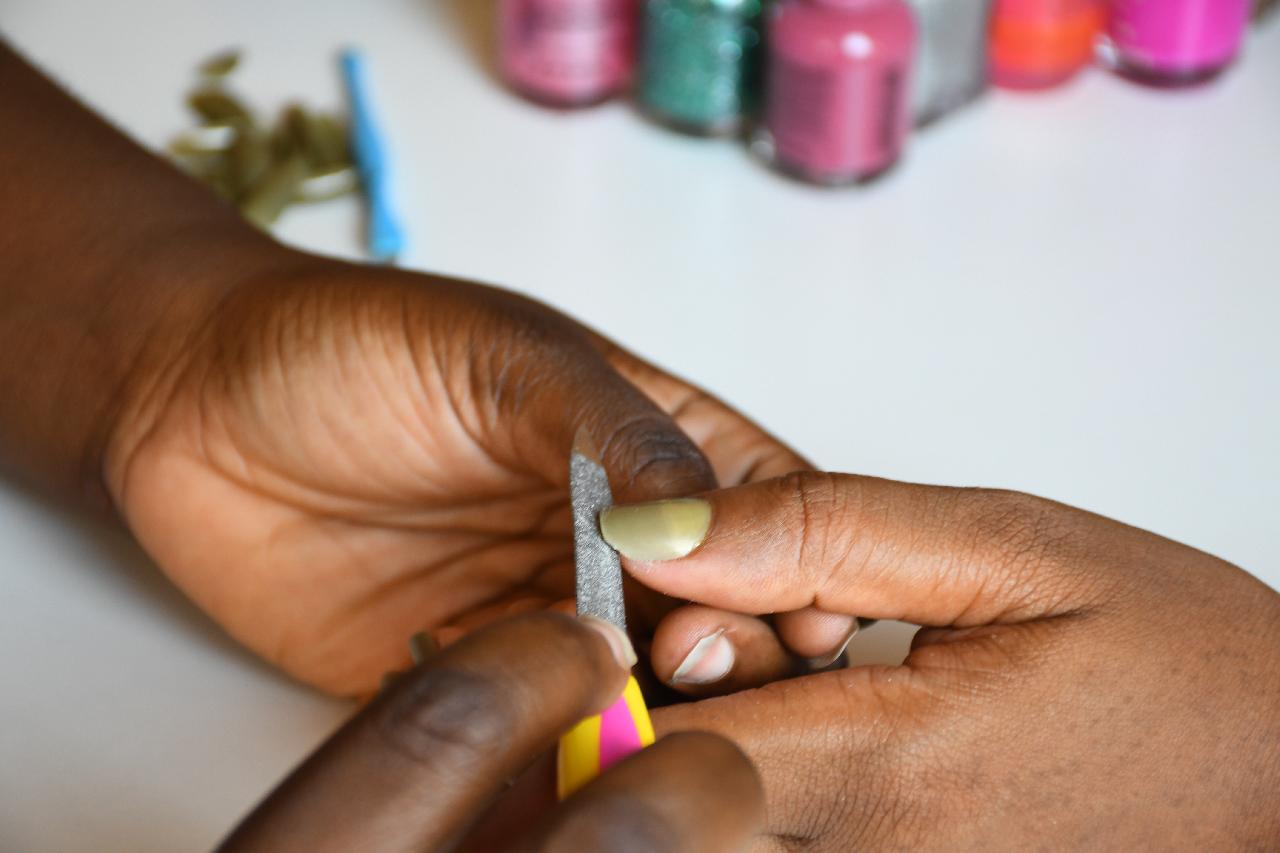 Are you always the first person your friends turn to for makeup advice? Are you the manicure pro in your group? Some people have a natural talent for bringing out a person's beauty and helping them shine. And, if this sounds like you, you deserve a career where you can show off those skills as a real professional! Nuvani Institute trains students with the skills to help them grow as beauticians. You could become an expert in several areas, such as hairstyling, manicures, facials, and more! So, don't limit yourself to a role of beauty consultant in your inner circle. Grow your skills and embark on a new career path in the cosmetology field. Learn more about our beautician school in San Antonio to see if it might be the right choice for you!
Train to Become a True Professional
Our Cosmetology Operator career training program doesn't just focus on one set of skills. This can be especially helpful to keep your options open when choosing your professional path. Students are trained in several techniques, including hairstyling, haircutting, facials, and manicures, among others. Additionally, students get hands-on experience with equipment found in today's salons. Receive extensive training with brushes, combs, dryers, hair clippers, rollers, and more! Practicing with these tools can help students become more comfortable when using them in real-world settings.
Speaking of training in real-word settings, the Nuvani Institute Cosmetology Operator program also includes hands-on training experiences. After students have honed their skills practicing with mannequins, they can move on to salon training. This offers an excellent opportunity to gain confidence while learning how to perfect techniques. It's an incredible benefit that our beautician school in San Antonio offers to help students grow their skills.
Find the Program That Fits Your Needs
In addition to cosmetology operator training, Nuvani Institute also has two other career training programs. The Cosmetology Manicure Specialist program can be an excellent choice for those who want to focus on working with nails. Students can gain an understanding of the art, science, and business of the profession. Additionally, students are trained to apply nail polish and heighten the look of their clients' nails through art, tattoos, and glitter.
Want to See What Our Beautician School in San Antonio Could Offer You?
When you have a passion for beauty, don't keep your talents to yourself. Instead, see how far you could go as a professional with expert training from our beautician school in San Antonio! Call our San Antonio campus at 210-731-8449 to get started. And be sure to ask about our up to $2,000 On-Time Graduation Reward!