Beautiful nails are big business, and it seems like new types of manicures are popping up all the time. There are always new technologies to improve nail health and how long a manicure lasts.  Not to mention, the trends and styles change all the time too! Are you interested in a nail technician program in San Antonio? You can get a head-start by learning the different types of manicures currently available.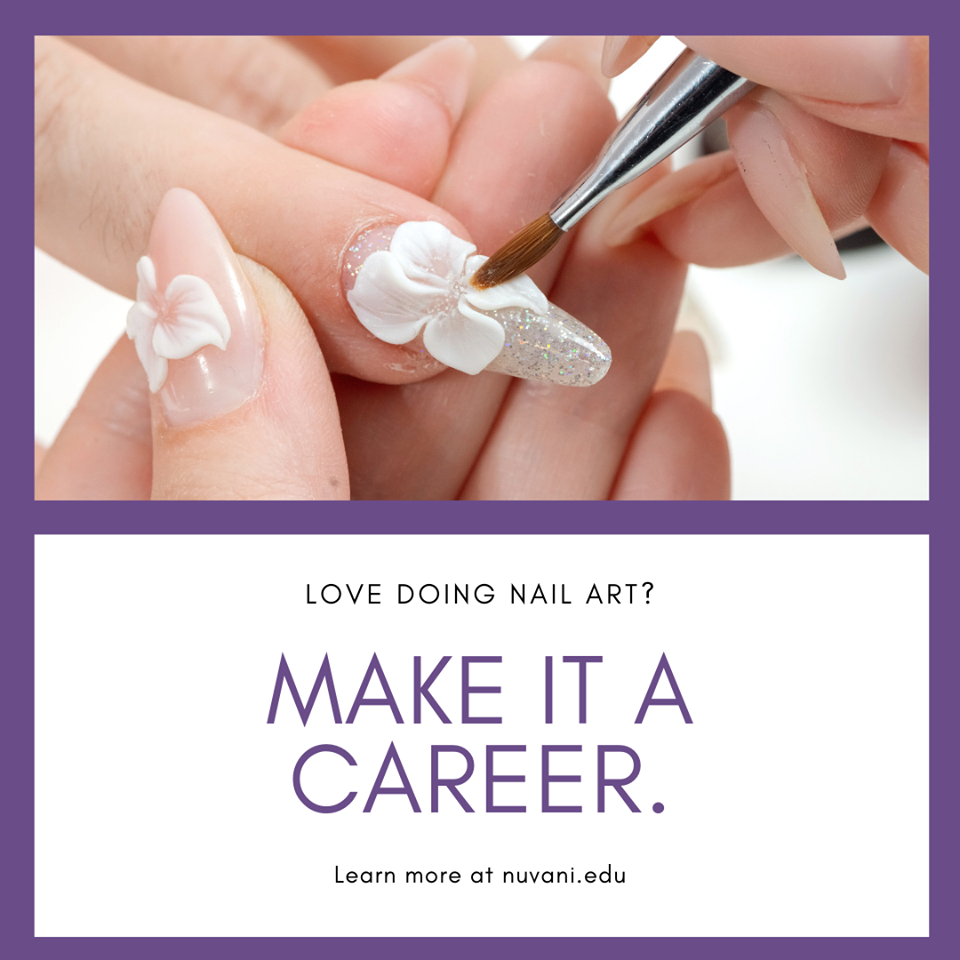 What Are The Different Kinds of Manicures?
It's easy for someone to get overwhelmed in a salon. Years ago, the only choice was choosing which polish color! Today, advances in the beauty industry have given us so many more options when it comes to our nails. Cosmopolitan magazine recently rounded up all the current kinds of manicures.
Basic or Standard Manicure: A basic manicure is the manicure we've probably all experienced (even just at home). The manicurist cuts, shapes, files, and buffs the nails. Then, they may trim the cuticles and add some oil or lotion. Finally, the polish is perfectly applied. It often involves a base coat, two coats of color, and then a top coat to seal it.
Gel Manicure: Many people appreciate the long-lasting effects of a gel manicure. Whereas a basic manicure can chip in a few days—gels can last for weeks. Their strength comes from a gel-based polish that is set with UV or LED light. Wait, why lights? Well, the light bonds the gel onto your nails. Like with acrylic nails, the gel can extend beyond the natural nail to change the length and shape. These are called gel nail extensions.
Shellac Manicure: Shellac polish that is painted on like polish but has the durability of gel. Compared to a gel manicure, it can last just as long. However, it's a bit easier to remove than gel. That can be helpful when it's time to take it off or change colors.
Dip Powder Manicure: The color in these types of manicures doesn't come from polish. Instead, nails are dipped into colored powder and then sealed with an adhesive. Unlike basic manicures, there's no drying time needed. And, unlike gel manicures, no UV or LED light is required either. Like a shellac manicure, it's easier to remove as well.
Acrylic Manicure: Acrylic nails can transform your nails into any length or shape. Most of the time, acrylic manicures can last for a while. They do need to be filled in at the base of the nail as it grows out. Because of this, they require more upkeep and commitment compared to some of the other manicures.
There's no one "best" manicure, simply because every person has their own preference. Each of these can differ in cost, lastingness, and how they affect your nails. Regardless, it's essential that trained and licensed professionals always perform manicures to the best of their abilities. Are you interested in becoming one of those professionals? Then you need to attend a nail technician program.
The Nail Technician Program San Antonio Loves
Do you want to learn how to create beautiful and professionally finished nails? Are you ready to start a new career? Then, check out the Cosmetology Manicure Specialist at Southwest Schools (SWS) in San Antonio. We also have locations in Austin, Del Rio, Eagle Pass, and Uvalde. At each campus, students learn with the latest equipment and cutting-edge materials and styles. This five-month-long nail technician training makes you eligible for getting a nail technician license. Contact us today to learn more and get started!