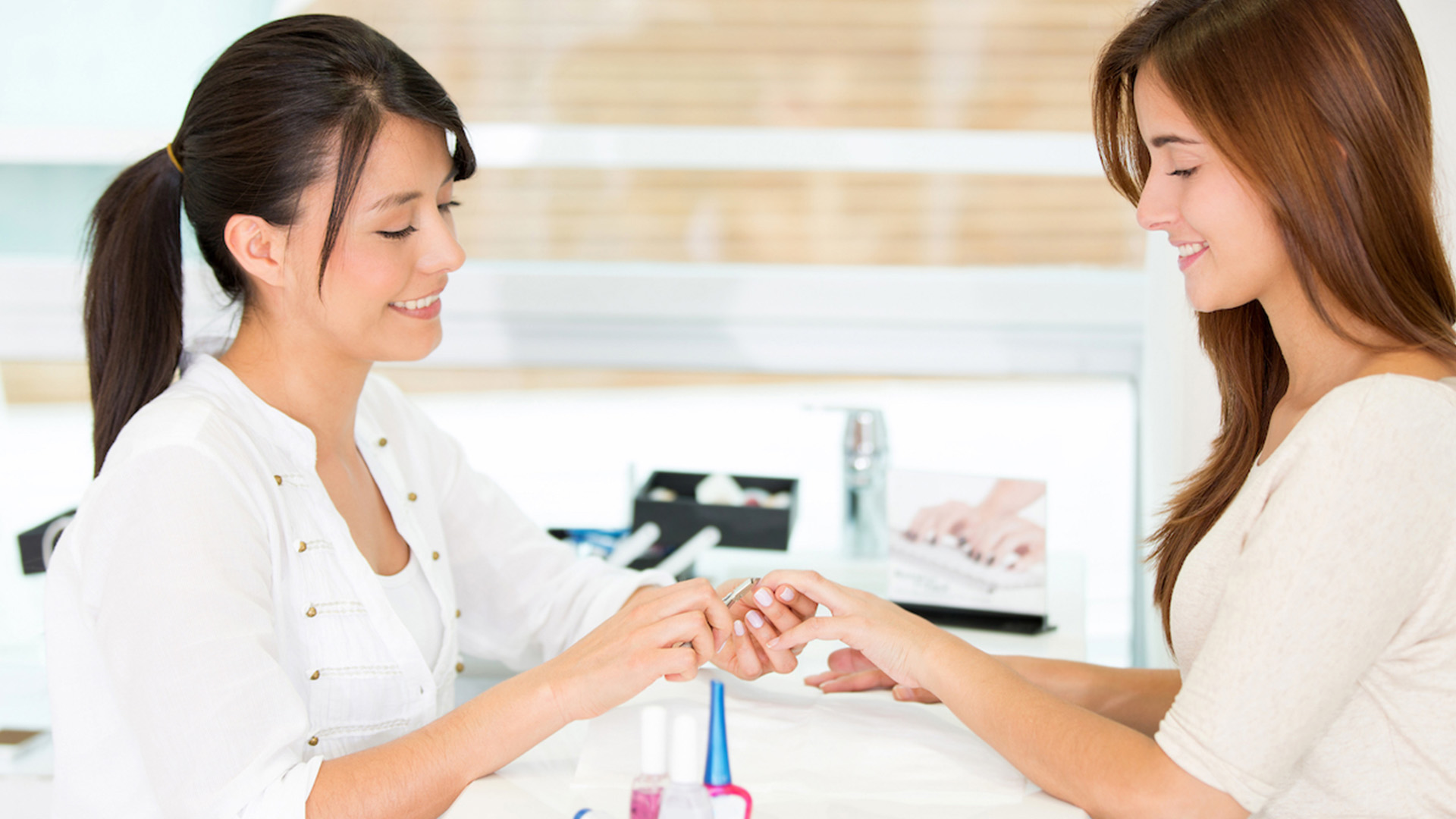 Becoming a nail technician is about more than painting nails. Actually, manicuring is both an art and a science. Like any worthwhile career, it takes a varied skillset and knowledge of many different subjects. But like most careers, you need an education before you can start work. Find a nail technician program to prepare you for ALL aspects of this exciting career. If you're in Texas, look into Nuvani Institute to help you get the education you need.
A Career For Your Brain
Have you ever heard someone talk about the left brain and right brain theory? Everyone's brains have two halves, and some scientists think people have a stronger side. If you're right-brain dominant, then you might be more in touch with your imagination and creativity. However, the left-brain is more connected to logic, math, and facts. Obviously, doing nails involves your right brain. The beautiful colors, patterns, and textures are wearable art! But did you know doing nails is a science too?
The Science Of Nail Care
To properly and safely do nails, you need to know more than how to pick out the perfect color.
Anatomy. Anatomy is the study of the human body's structure. Manicurists work with their clients' hands all day. Therefore, these professionals must know all about the arms and hands—as well as the nervous system.
Chemistry. Polish, acetone, acrylics, and disinfectants—beautiful nails require a lot of chemicals. And manicurists have to properly use all of these substances to create gorgeous, long-lasting manicures. Additionally, nail technicians must keep clients and themselves safe. For that reason, it's even more essential that nail technicians have chemistry knowledge of the materials they use.
Sanitation. The cleaning of your tools and space is incredibly vital to manicurists. You must be familiar with the proper storage, usage, safety, and procedures. This is not only important to protect your clients from infections. Proper storage and cleaning also maintain the quality of your materials.
Nail Technician Program
At Nuvani Institute, you can finish the nail technician program in as little as 20 weeks. What's more, you can choose from a day or evening program. It's all the same subject matter, just tailored to better fit your lifestyle. The only difference is that the evening program takes a bit longer because of the different schedule. Otherwise, you'll get the chance to learn all the science we describe above, including this curriculum:
CM101 Manicuring Orientation: 30 Clock hours
CM102 Manicuring Procedures: 220 Clock hours
CM103 Arms and Hands: 10 Clock hours
CM104 Nerves: 10 Clock hours
CM105 Nails: 100 Clock hours
CM106 Chemistry in Manicuring: 150 Clock hours
CM107 Professional Practices: 80 Clock hours
Start Learning Today at Nuvani
You can study Cosmetology Manicure Specialist at two of our locations in southwest Texas. So you can choose between our Austin or San Antonio campuses. Apply to the school that's the closest to you. Whichever one you attend, you'll get Nuvani's experienced instructors and a top-notch education. Furthermore, you'll also get the practical experience to prepare for the working world. So, let's put that brain to work and start changing your life for the better!