If you're looking for a new beauty product to try, you'll usually ask some friends, right? You want to hear from someone who knows what it's like before you commit to a purchase.
Getting reviews is even more important when you're making a BIG decision. What's a bigger decision than your education? Education can lead to a new, exciting future—get all the information you can so you can be sure. It's time to do a little research! See what others are saying about their experiences with hair school in San Antonio.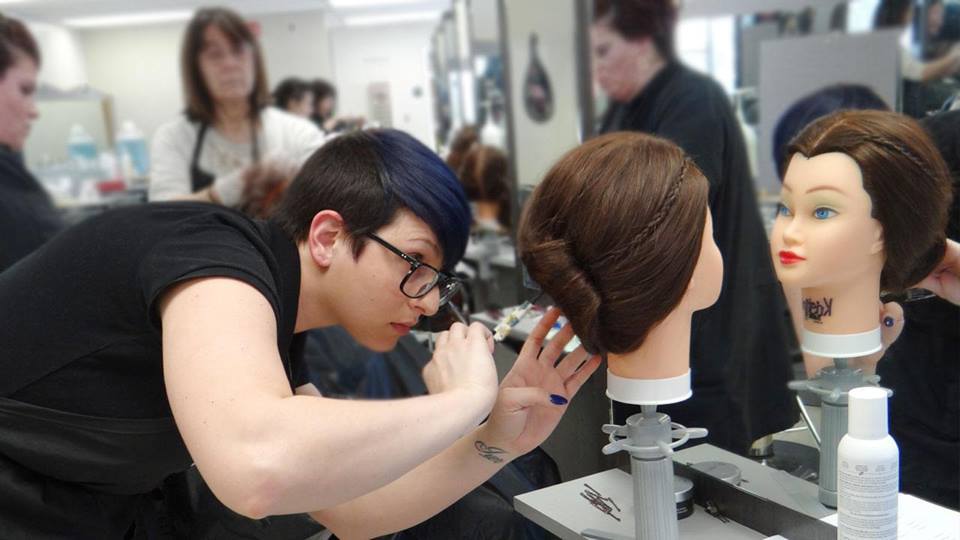 Here are some reviews from our Facebook page and website about what it's like to be a student at Nuvani Institute.
Isabella, a new student at Nuvani, says, "I was excited to tour the school. Everyone looks so happy, the admissions staff was so helpful, and the salon was full of people looking for hair cuts and styles! I'm going to be a cosmetologist!"
T.C. shares her excitement, saying, "Great school and the students are so nice!"
Kelsey puts it simply, "If you want to be a cosmetologist, I recommend you get your training here."
Jess is a recent graduate and thanks Nuvani for her new career! She told us, "I graduated from Nuvani beauty school and am now the salon leader at JC Penny. Thank You, Nuvani!"
What The Staff Says About Nuvani
A big part of a student's experience is the school's teachers and staff. You want to be surrounded by people who care about you and your future. Because Nuvani is a career school, we're focused on preparing you for your potential new career! All classroom and salon experience.
A Nuvani staff member, Rita, says, "I am very proud to be part of this campus staff at this location. You are always welcomed and immediately become part of the Nuvani family. I recommend you tell your family and friends we are always enrolling."
Hands-On Experience That Everyone Appreciates
When you're a student at Nuvani, your learning isn't just limited to the classroom. You'll also get the chance to practice your skills in a real salon with real clients. As a student, it's good to know that the salon is so highly regarded. That means you'll get great customers to practice your new skills!
A former student, Kim, still comes back to the Nuvani salon for her hair appointments! She explains, "I'm a graduate of Nuvani, and I still come back because it's the best place to get your hair done."
Miguel: "I got a haircut a manicure and a pedicure for less than I pay for just a haircut! These students are motivated and do a great Job! I recommend them highly!"
Now It's Time To Learn Even More!
Ready to hear more? Get more information about our four different cosmetology programs. Call the Nuvani Institute in San Antonio at (210) 731-8449. Our skilled and caring staff can answer all your questions about admissions and financial aid. We can't wait for you to get started on your new career!