Hair school is more than using a pair of scissors—you're learning an art! Not only in a classroom, but learning practical experience in a salon setting as well. So what exactly does that entail from a hair school in Austin?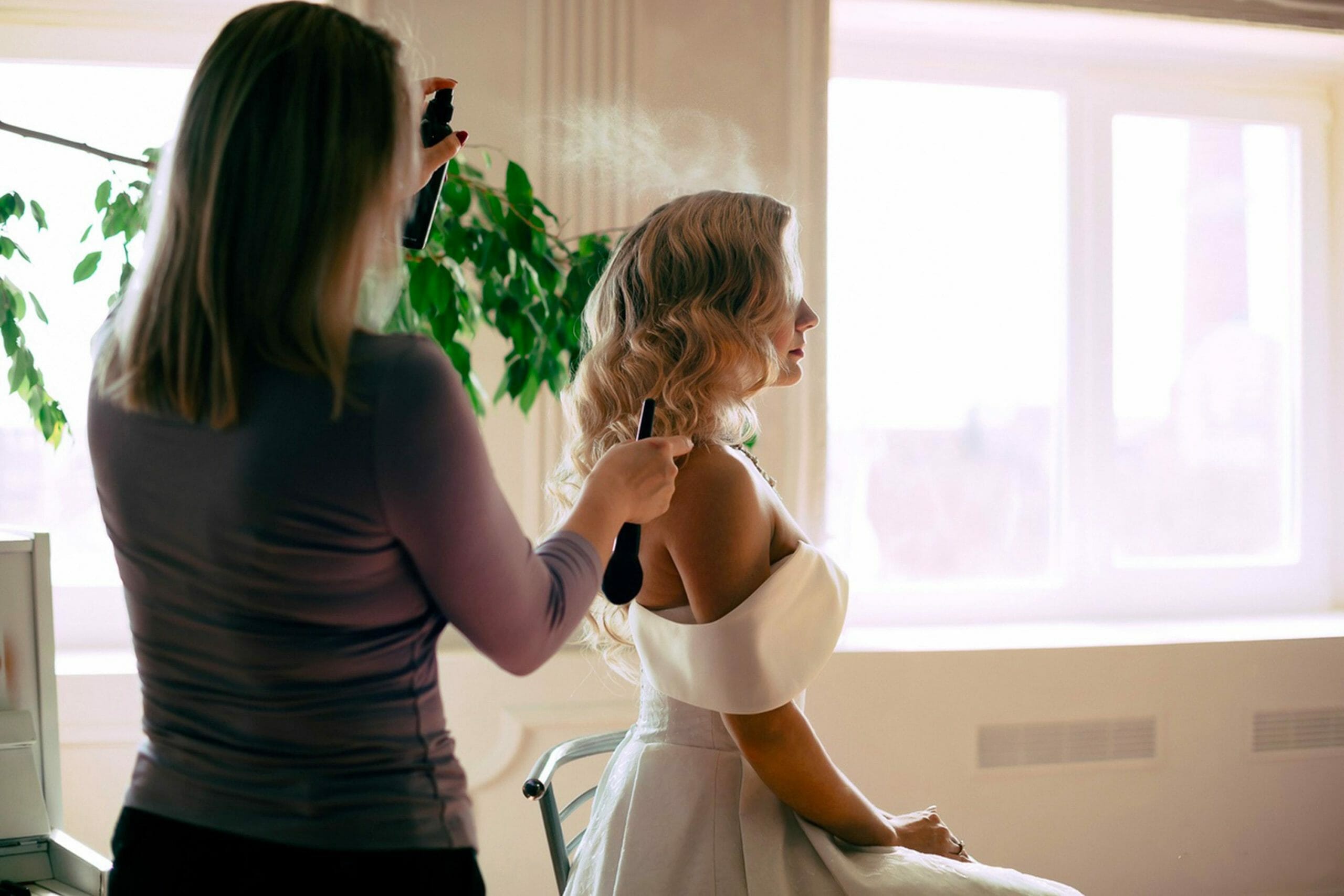 The Necessary Courses At A Hair School In Austin
Taking the best courses and learning the right skills prepares you for the world of cutting hair. Here are a few of the things you can learn at hair school in Austin to prepare you for your cosmetology career.
Rules and Regulations: Learn about the steps to take after graduation to get your license. Once you've earned that, you can start looking for work!
Cold Waving: This is also more commonly known as "perms." Cold waving uses chemicals to add a permanent bend or curl to the hair.
Chemical Hair Relaxing: Relaxing smoothes curls and often reduces frizz.
Hair Coloring: More chemicals—that high school chemistry class came in handy after all! Learn how to mix the perfect shades to please your clients and make their hair dreams come true.
Styling: From up-do's to everyday waves and blow-outs, we teach our students how to style a client's hair for any event, or even just another weekday.
Where You'll Learn It in Austin
Nuvani's Austin location is easy to get to and close to everything you need. Many commute options are available and there's plenty of yummy lunch places to visit on your breaks between classes. Is Austin a little out of your way? No worries! We also have locations in Del Rio, Eagle Pass, San Antonio, and Uvalde. Check out the one nearest you!
Opportunities After Hair School
Once you finish your program, it's time for your licensing exams and our team at Nuvani is here to help. After all, we succeed when you succeed! To prepare for these exams, a variety of classes equip you with the necessary knowledge and skills. Work hard towards your dreams with studies like these:
Hair Cutting And Shaping: The very foundation of the Cosmetology Operator program! At our hair school in Austin, students learn to cut and shape all kinds of hair. With study and practice, you too can be prepared for salon work.
Hair Product Representation: Many product brands hire certified hairstylists to prove their authenticity. A stylist represents the brand at events and in salons are usually expected to sell a certain amount of the product.
Working In A Day Spa: Day spas often offer hair styling and services in addition to massages and facials. The environment is a bit calmer and serene than a traditional salon. You also might learn additional skills to become an even more well-rounded professional!
Owning A Salon: Being a business owner is wildly different than renting a chair in an existing salon. Pay special attention in the Salon Management and Practices class if this is your dream.
Platform Artist: Also called Platform Stylists, these hairdressers do it all! They're often seen as influencers and trendsetters in the industry. To develop your platform, you need lots of experience and an excellent reputation. With hard work and some luck, it can be a satisfying and fun career.
Nuvani Institute in Austin
No matter what kind of hairstylist you become, you'll only become one with a great education backing you up. Are you ready to start working towards a rewarding cosmetology career? Give our hair school in Austin a call at (512) 782-4939 to learn more about our programs. We look forward to hearing from you. Make sure to stay up to date with all of our events and specials on Facebook!