There is a class for everything you can imagine. Every student has a different reason to learn. They might be looking to have fun, gain a new skill, or even pursue a change in career. Nail technician classes can fall into all three of these categories. Pursue something you enjoy and learn a skill that leads to a rewarding cosmetology career.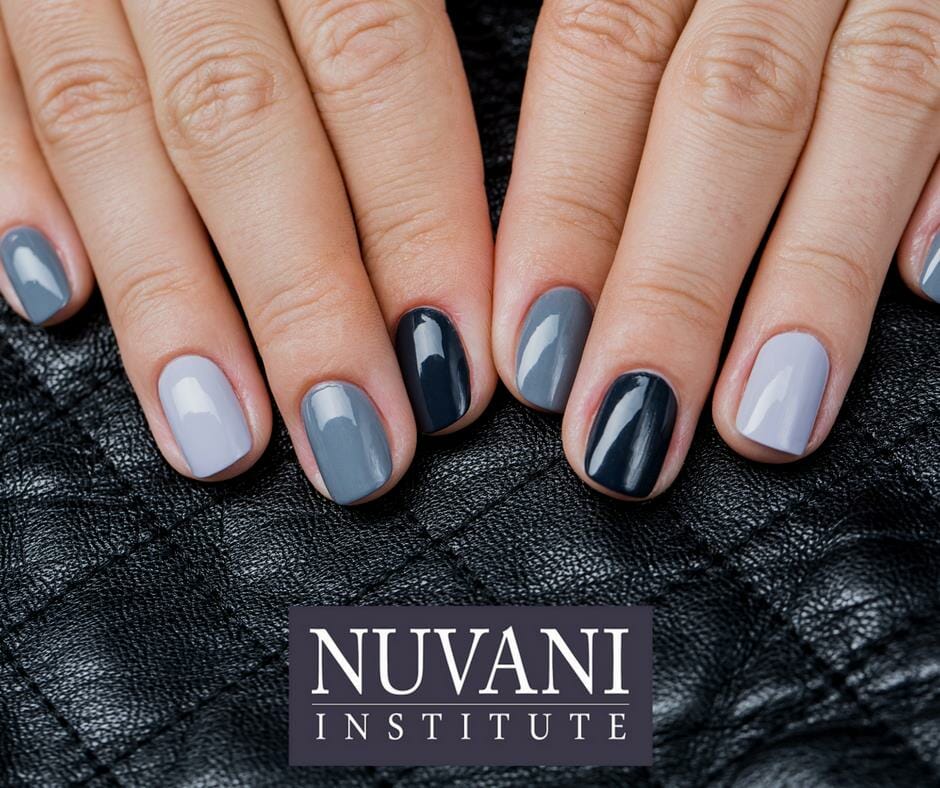 Nail Technician Classes
The classes cover what you need to know to have a chance at a successful cosmetology career. It's more than picking out polishes—you'll need to learn anatomy, chemistry, and procedures. Once you know the basics and the processes, then you can get creative! As part of a Cosmetology Manicuring Specialist program, these classes can do more than help you graduate. Courses like the below can help you secure employment in the cosmetology industry.
Manicuring Orientation: Teaches manicuring procedures, including basic bacteriology and sterilization procedures. Basic first aid, blood circulation, and nerves of the hand and feet are discussed.
Manicuring Procedures: Covers preparation and treatment for a manicure, the use of implements, supplies, and materials in both manicures and pedicures.
Arms and Hands: Procedures used for arm and hand massages.
Nerves: Different types of nerves in the hands, feet, arms, and legs and how they are coordinated.
Nails: Advanced nail techniques, including artificial and sculptured nails, nail wrapping, liquid nail wraps, and nail artistry. Common nail disorders, irregularities, and diseases are also discussed.
Chemistry in Manicuring: Instructs the chemical composition of the materials used in manicuring, proper storage, usage, safety, and sanitation procedures.
Professional Practices: Trains proper office procedures, customer appointment management, and licensing and regulation requirements.
Beauty School
These classes all add up to a full program you can finish in as little as 20 weeks. If you prefer taking classes in the evening, you'll get the same instruction over 30 weeks. This training includes classroom learning as well as practical application. You'll practice new skills under the guidance of encouraging and experienced instructors. It's the best way to prepare for jobs you hope to get one day.
Employment in Cosmetology
Once you've finished your program, you'll have to take your state's licensing exam. A license is required to work and earn money performing manicures and pedicures. But once you get the necessary certification, there are many opportunities for employment. According to the Bureau of Labor Statistics, opportunities for manicurists and pedicurists in the U.S. are growing faster than other jobs. Employers can include:
Salons
Manicuring
Salon Owner
Product Representative
Day Spas
Learn Nails at Nuvani
If you're interested in going to beauty school to be a nail technician, look into the Nuvani Institute. We have locations in Austin, Del Rio, Eagle Pass, San Antonio, and Uvalde. The Cosmetology Manicure Specialist is one of four offered programs. You could also pursue a Cosmetology Operators learn to cut, style, and chemically treat hair. The Cosmetology Esthetician program trains aspiring facialists.